SKU: ZOH10071
ZOHD MKIII Delta Strike 750G 600mm (23.6") - PNP
Regular price

€18900

(VAT inc.)

Sale price

€18900

Regular price

€000
(Save

€-189.00

)
Overview
Videos
Upgrades
Q&A
Support

Overview
MKIII Delta Strike 750G 600mm (23.6") - PNP from ZOHD - ZOH10071
Proudly introducing the new ZOHD MKIII Delta Strike - the first FPV 50mm EDF jet, with a built-in 180° pan servo! ZOHD has touched upon every sector when it comes to fixed-wing FPV platforms: Long-range, speed, sub 250 grams, and everything in between. Now is the time to explore a whole new bold and exciting FPV experience. Take your FPV skills to a new level with this EDF-powered platform. The EDF propulsion system also adds a safety feature, illuminating the risk of getting your fingers hurt from a faulty hand launch.
All of that, combined with the amazing sound and the immersive experience of the 180° pan to look over your wings in the turns, will give you an improved and amazing FPV experience. Take this FPV-capable EDF craft to new heights and explore the wide flight envelope while enjoying the first class customer support you have come to expect from Motion RC.
Visit the Official ZOHD MKIII Delta Strike 750G 600mm Discussion Thread on HobbySquawk.com for additional photos, videos, reviews, and customer Q&A.
Sleek and Aerodynamic Stylings

The MKIII Delta Strike is a clear and concise departure from the older, less aerodynamic profiles expanding the pilot's flight envelope to include aerobatics with ease.
Detachable Wings

Although already a sleek, smaller scale profile, the MKIII Delta Strike has detachable wings, nose and tail fins for added convenience for transport and storage.
Molded Hand Launch Grip

The MKIII Delta Strike takes the stress out of hand launches by offering pre-molded hand launch grip points to make your hand tosses comfortable and easy each and every time you fly.
180° Pan View

A custom-designed servo bay on top of the fuselage allows the pilot a 180° pan view with their chosen FPV gear (not included).
Features:
A specially-designed servo arm 'bunker' structure will protect your servo arm from impacts and minimize drag
Custom-designed servo bay on top of the fuselage for a 180° pan view
Ball head buckle linkage for ailerons, high efficiency and more accurate
EPP molded airframe and built-in carbon fiber spar for added strength
Detachable wings, tail fin, and nose - portable and easy to pack
Spacious room inside the fuselage for batteries and FPV gear (not included)
Innovative designed airfoil and aerodynamic airframe for increased performance
Molded hand grip slots for a worry-free hand launch
Clever air cooling design to protect your FPV gear 

(not included)

ZOHD MKIII blended wing body configuration
'Inside-The-Cockpit'' Immersive experience
Molded marks for "CG" under the wing
Includes:
ZOHD MKIII Delta Strike 750G 600mm (23.6") - PNP
50mm EDF with 2611-4000Kv brushless motor
40A ESC with 5V/3A BEC
3x 9g servos
Owner's manual
Requires:
Product Specifications:
SKILL LEVEL :

Intermediate
| | |
| --- | --- |
| Model Scale | N/A |
| Wingspan | 600mm / 23.6in |
| Length | 610mm / 24.0in |
| Weight | 750g / 26.4oz |
| CG (Center of Gravity) | Refer to owner's manual |
| Power System | 2611-4000Kv brushless motor |
| Electronic Speed Control | 40A with 5V/3A BEC |
| Propeller / EDF | 50mm EDF |
| Servos | |
| Landing Gear | N/A |
| Required Battery | 4 Cell 14.8V 1800 - 2200mAh LiPo battery with XT60 Connector (required) |
| Required Radio | 4+ Channel (required) |
| Ailerons | Elevons |
| Elevator | Elevons |
| Rudder | No |
| Flaps | No |
| Lights | No |
| Hinge Type | Nylon |
| Material | EPP |
| Skill Level | Intermediate |
| Build Time | 1 Hour |
| Recommended Environment | Outdoors |

Videos

Upgrades
Product Upgrades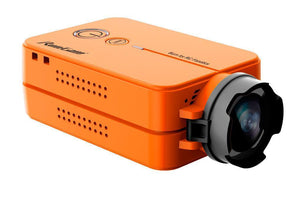 RunCam 2 Action Camera 1080p / 60 FPS - Orange
SKU: RC-RUNCAM2-OR
€10699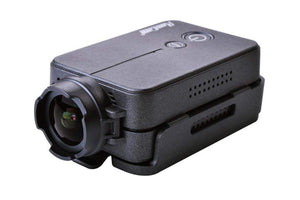 RunCam 2 Action Camera 1080p / 60 FPS - Black
SKU: RC-RUNCAM2-BL
€10699
Sold out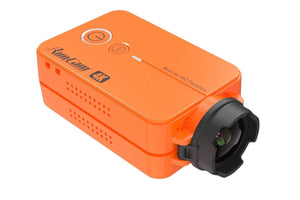 RunCam 2 Action Camera 4K Edition - Orange
SKU: RC-RUNCAM2-4K-OR
€11999

Q&A
Product questions & answers
NOTE: Questions submitted on this page are answered by customers who have previously purchased this item. If you have a support related question that requires immediate assistance, please visit our Help Center

Support
Product support
Product Manuals:
If you need any additional assistance, please visit the Motion RC Help Center
SKU: ZOH10071
ZOHD MKIII Delta Strike 750G 600mm (23.6") - PNP
Regular price

€18900

(VAT inc.)

Sale price

€18900

Regular price

€000
(Save

€-189.00

)
Adding product to your cart
Customer Reviews
Overview
Videos
Upgrades
Q&A
Support
ZOHD MKIII Delta Strike 750G 600mm (23.6") - PNP
ARF BUNDLE - ARF plus Electronics - $219.00
Regular price

€18900

(VAT inc.)

Sale price

€18900

Regular price

€000
(Save

€-189.00

)