SKU: ZOH10065
ZOHD AR Wing Pro 1000mm (39.37") - PNP
Regular price

€17900

(VAT inc.)

Sale price

€17900

Regular price

€000
(Save

€-179.00

)
Overview
Videos
Upgrades
Q&A
Support

Overview
ZOHD AR Wing Pro 1000mm (39.37") - PNP from ZOHD - ZOH10065
With more than 35000+ units sold since it first came out and countless of other models trying to imitate its design, the ZOHD AR Wing by ZOHD has earned the title of "Classic" in the FPV world.
The hobby is growing and trends are changing; as a result is the ZOHD AR Wing Pro 1000mm Wingspan EPP RC Airplane. This is the first RC FPV-ready airplane that is compatible with the DJI Digital HD FPV System! There have been many improvements in the AR. Wing, like the extra nose, side camera bay, and main hatch to fit all FPV and AIO cameras in the market! Get yours now before they run out!
Visit the Official ZOHD AR Wing Pro Discussion Thread on HobbySquawk.com for additional photos, videos, reviews, and customer Q&A.
Dedicated Nose Camera Bay




The World's 1st FPV Wing with dedicated nose camera bay and main hatch bay for the DJI HD Air Unit System, no need to cut or DIY to fit the DJI System.
Durable EPP Construction




Molded by tough EPP material, built-in CF spar for enhancement, stable flying capability and impact resistance.
Easy Assembly




Detachable main wing and wingtip, glue-free assembly, portable for outdoor flying.
Air-Cooling Throughout




The optimized air-cooling design will keep your gear safe from overheating.
Features:
The World 1st FPV Wing with dedicated nose camera bay and main hatch bay for DJI HD Air Unit System, no need any cut or DIY to fit the DJI System
Aerodynamic designed FPV pocket in both sides of the fuselage, with high efficient NACA air cooling system to ensure the FPV gear work in perfect condition
Molded by tough EPP material, built-in CF spar for enhancement, super stable flying capability, and crush resistance
Extra nose and side camera bay and main hatch that compatible with all FPV and AIO cameras in the market
Nose camera slot compatible with all HD Auction cameras (GoPro, DJI, Runcam, etc) in the market
Multiple tunnels inside all equipment bays, easy to layout wire between each bay
Detachable main wing and wingtip, glue-free assembly, portable for outdoor flying
THE Built-in CF rod in the ailerons will give precision and sharp action to your inputs
A high accurate ball link control system brings agile and quick response in control
Special-designed "servo arm built-in" structure will protect your servo arm from impact
Large battery bay for extended flight time and more rooms for various Flight Controller
Decent rear bay for ESC, isolate interference from other FPV equipment
The built-in plate inside the fuselage for extra enhancement
Extra CA Hinges for DIY will bring you more stiff and agile control
The optimized air-cooling design will keep your gear safe from overheating
Includes:
ZOHD AR Wing Pro 1000mm (39.37") - PNP
Requires:
Product Specifications:
SKILL LEVEL :

intermediate
| | |
| --- | --- |
| Model Scale | N/A |
| Wingspan | 1000mm / 39.3in |
| Length | 450mm / 17.7in |
| Empty Weight | 500g / 17.6oz |
| CG (Center of Gravity) | Refer to the owner's manual |
| Power System | 2216-1400Kv Brushless Outrunner Motor (included) |
| Electronic Speed Control | 40A (included) |
| Propeller / EDF | 8x5 Pusher (included) |
| Servos | 2x metal gear servos for elevons |
| Landing Gear | None |
| Required Battery | 4 Cell 14.8V 3200 - 3500 mAh Li-Po Battery (required) |
| Required Radio | 4 Channel (required) |
| Ailerons | Elevons |
| Elevator | Elevons |
| Rudder | No |
| Flaps | No |
| Lights | No |
| Hinge Type | Foam |
| Material | EPP Foam |
| Skill Level | Intermediate |
| Build Time | 1 Hour |
| Recommended Environment | Outdoors |

Videos

Upgrades
Product Upgrades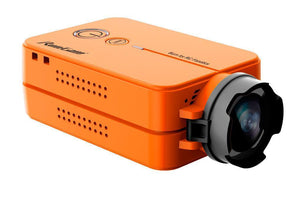 RunCam 2 Action Camera 1080p / 60 FPS - Orange
SKU: RC-RUNCAM2-OR
€10699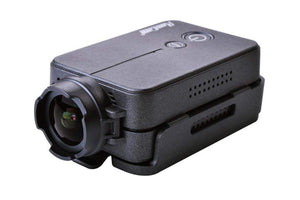 RunCam 2 Action Camera 1080p / 60 FPS - Black
SKU: RC-RUNCAM2-BL
€10699
Sold out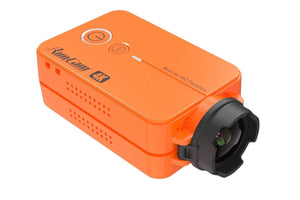 RunCam 2 Action Camera 4K Edition - Orange
SKU: RC-RUNCAM2-4K-OR
€11999

Q&A
Product questions & answers
NOTE: Questions submitted on this page are answered by customers who have previously purchased this item. If you have a support related question that requires immediate assistance, please visit our Help Center

Support
Product support
Product Manuals:
If you need any additional assistance, please visit the Motion RC Help Center
SKU: ZOH10065
ZOHD AR Wing Pro 1000mm (39.37") - PNP
Regular price

€17900

(VAT inc.)

Sale price

€17900

Regular price

€000
(Save

€-179.00

)
Adding product to your cart
Customer Reviews
Overview
Videos
Upgrades
Q&A
Support
ZOHD AR Wing Pro 1000mm (39.37") - PNP
ARF BUNDLE - ARF plus Electronics - $219.00
Regular price

€17900

(VAT inc.)

Sale price

€17900

Regular price

€000
(Save

€-179.00

)